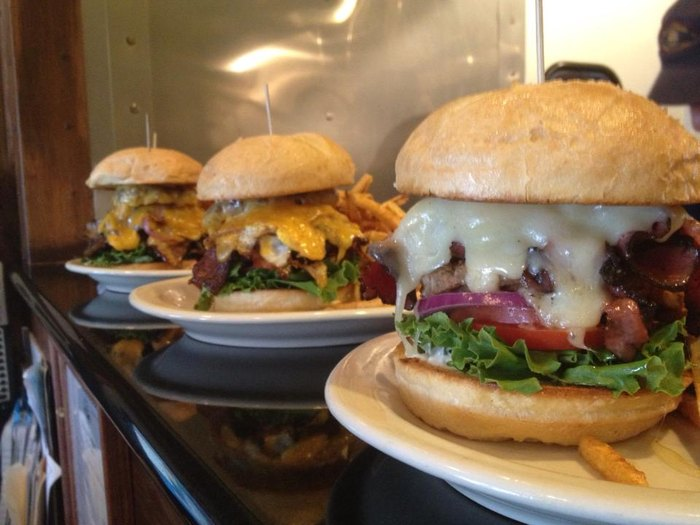 The classic burger. Whether cheesy, bacony, saucy, greasy, or piled high with fresh toppings, we all have our opinions about what makes the best burger. Here in Idaho, we also treasure our local favorites with vehement pride. But no matter your preference between diner-style grub and high-end, creative concoctions, every Idahoan knows that burgers are where it's at.
From small town heroes to nationally renowned classics, here are the best spots to grab to grab a hot, juicy hamburger in Idaho. And yes, you'll definitely want to slap on those elastic-waist pants.
1. Hudson's Hamburgers, Coeur d'Alene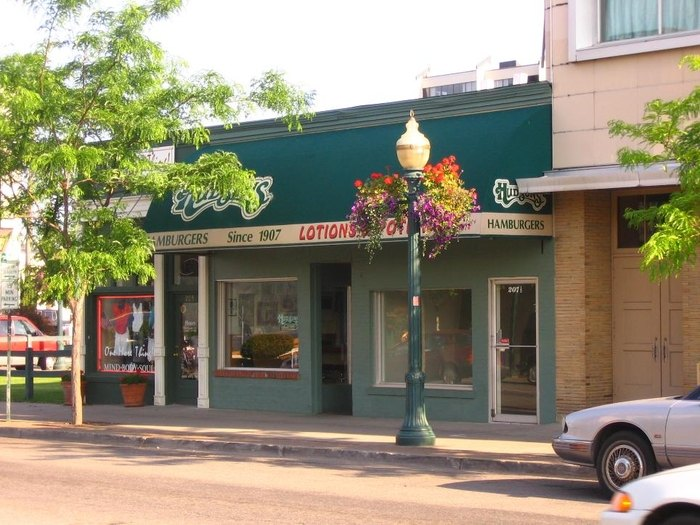 This century-old classic has been a Northern Idaho gem for generations for good reason: a tried-and-true recipe for burgers grilled right in front of you and good old fashioned quality. Sometimes, honest to goodness simplicity is best, which is why Hudson's has been nationally recognized by Sunset Magazine and more over the years.
2. Snakebite Restaurant, Idaho Falls
Repeatedly named by locals a s must-stop for pub-style food in a frills-free atmosphere, look no further than the burger staples here.
3. The Brakeman American Grill, Victor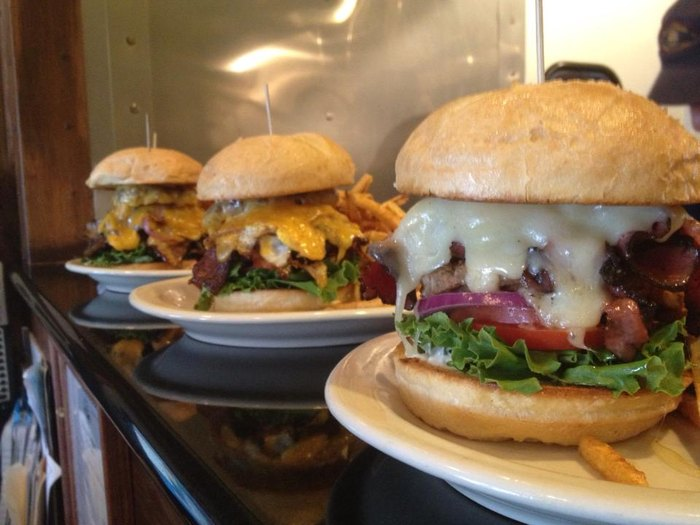 Burger perfection here comes in the form of fresh ground beef, double patties, epic proportions, toasted buns, and a symphony of flavors that will keep you drooling well into next week. Try the Crazy Brakeman and let your eyes tear up with joy from the insanely good fresh-made fries on the side.
4. The Savage Grill, Salmon
The Savage Grill is where veggie dreams and carnivore cravings collide. It's also the home of stellar fry sauce and tater tots done right by Idaho standards. Featuring grilled toppings that bring out the rich flavors and juicy patties served with a side of incredible customer service, this is one burger haven you won't want to miss.
5. Nosworthy's Hall of Fame, Coeur d'Alene
This sports-style restaurant is a bit of a hidden gem in Northern Idaho, but is surprisingly well-versed in both burgers and omelettes. Well-plated, gourmet, piled high, and ridiculously flavorful, you can't go wrong here, but we personally recommend the Nosnizo — part beef, part chorizo. Yum!
6. The Dish, Boise
Boise has a number of options when it comes to gourmet burgers, but the Dish's attention to detail, quality, and fresh, local ingredients makes their burgers a cut above the rest. With creative options ranging from delicious Brie burgers topped with arugula and a balsamic marmalade, to lamb burgers and mind-blowing flavor combinations of every kind, you'll never think about burgers the same way again.
7. Kit's Riverside Restaurant, Horseshoe Bend
It's all in the attention to detail at this hidden, small-town gem. Handmade, thick-cut patties served beside a fantastic view of the river means you won't leave disappointed… or hungry!
8. Joe's Restaurant, Blackfoot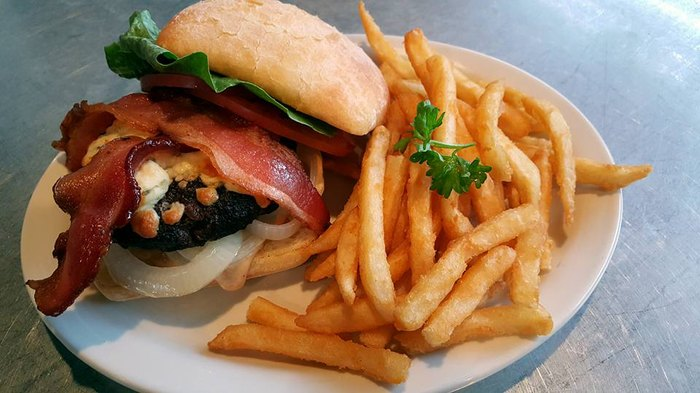 It's all in the bun, here. The bun and everything else, that is! Boasting unique creations like the Ann Burger, which comes with a healthy dollop of PB&J and is served on a ciabatta-shaped bun, Joe's is without a doubt the best burger stop in town.
For a mind-blowing burger in the most unexpected of places, this garden center/restaurant will rock your world. The freshness is apparent in the ambiance itself and translates directly into the cuisine. Juicy, Highland beef seasoned perfectly to the level of no-condiments-needed, the combination of stellar burgers and a charming locale will definitely keep you coming back for more.
What's your favorite spot to grab a great burger in Idaho?
Super-rad musician, scholar, photographer, and travel writer. The PNW = home, but can be found wherever there's adventure.