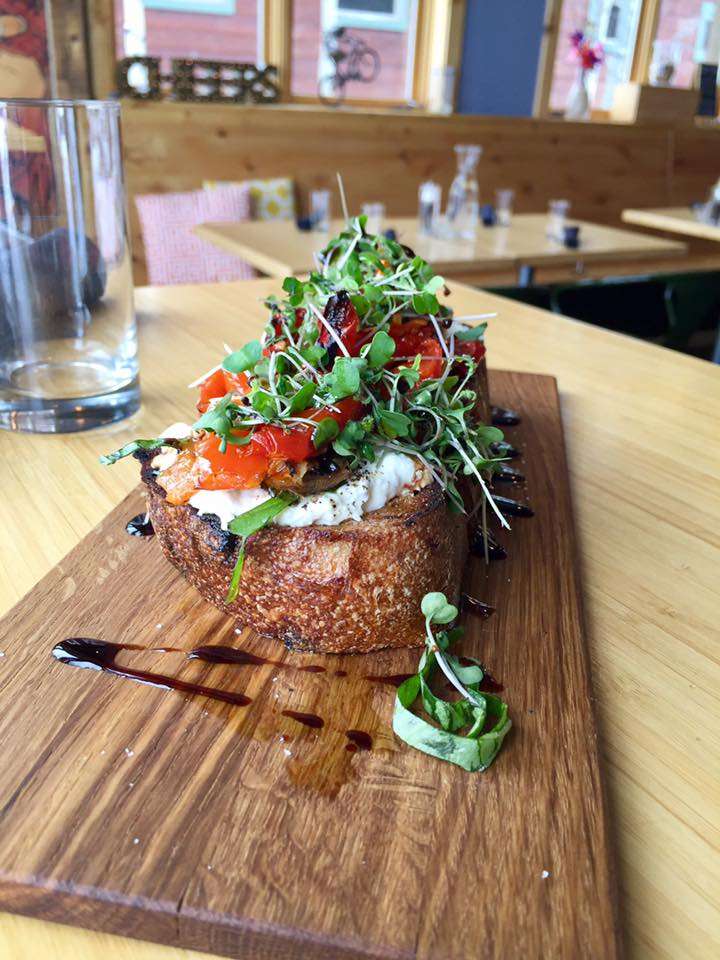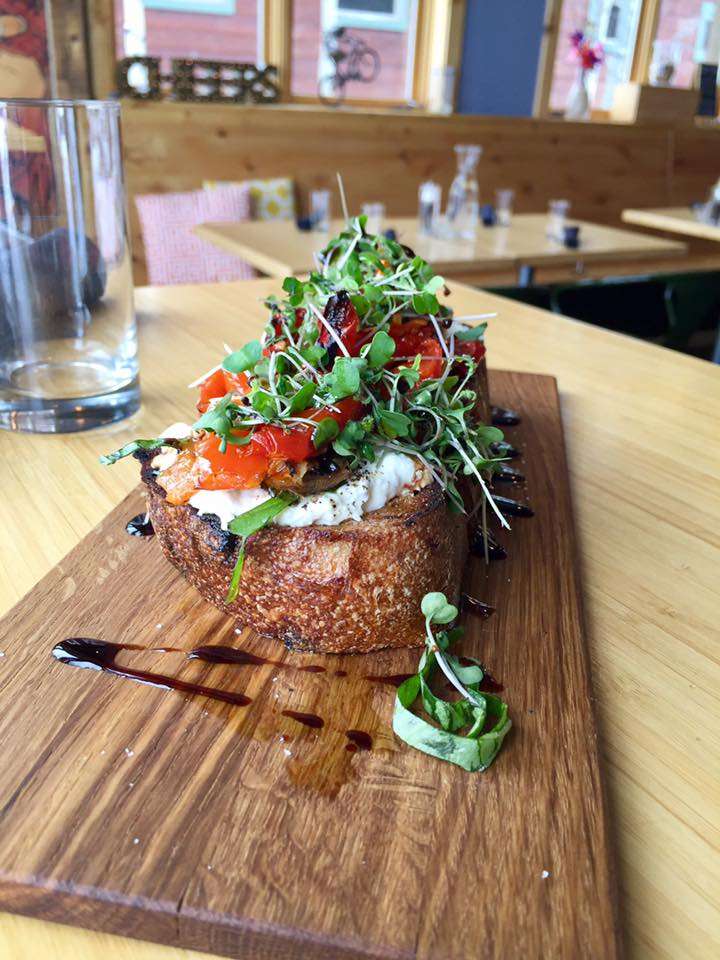 There is a good chance you found yourself over at Grand Targhee Resort a few more times than usual this year. With the great snow conditions and multiple days that the village has been closed, it is nice to know that we have another great skiing option to the west. If the drive seems a little daunting after a full day of skiing, I suggest breaking it up, or coming up with another equally bad excuse (wait till the traffic dies down, I drive better at night, etc.) to tell your friends in Jackson and stay over the pass to take advantage of some of their great après options. Often overlooked, there are plenty of options where you can get your après on before the journey home, whichever side of the pass that might be.
Forage: This small Bistro right off the main street in Driggs offers one of the best après deals on the west side of the Tetons. Their happy hour goes from 3 to 6 nightly and includes great deals on draft beers and house wine. They also have a killer charcuterie and hummus board as an after skiing special. If you find yourself there for dinner, they offer discounts on wine flights on Tuesdays and half price bottles of wine on Wednesdays to complement their great dinner menu.
Westside Yard: This Victor bar is a great spot to regroup before venturing over the pass. With plenty of seats and a laid back atmosphere, you will be happy with whatever you order off their eclectic menu. Even better still, from 3 to 6 p.m. every day they offer $1 beers, wines and well drinks. As someone who appreciates a draft beer selection not solely filled with IPA's, their extensive menu of suds, ranging in style from domestic sours to Belgium imports, is a great complement to their home-cooked fare.
Branding Iron: Located at the base of Targhee, The Branding Iron is a great option for families or dinner after a day on the slopes. With chef David Hugo at the helm, the menu features options that are a step up from your typical bar fare. Stop in from 3 to 5 p.m. daily to take advantage of their après menu. They feature $1 off beers and well drinks as well as 25 percent off wines by the glass. As far as food goes, they have plenty of options great for sharing, including favorites such the Swiss fondue or beet Caesar salad.
Grand Teton Brewing: If you're looking for a no-frills, laid-back beer approach to happy hour, this is definitely your spot. Featuring a wide selection of year-round favorites like Bitch Creek ESB or Sweetgrass APA, as well as seasonal specialties, this is a beer lovers dream. They offer specials throughout the week depending on the day from two-for-one half pints on Mondays to $1 off growler refills on Fridays, check out their website for more details to plan your visit accordingly.
The Trap Bar: You can't mention après at Targhee without mentioning the Trap Bar. This music venue and slopeside watering hole is one of the all-around great après spots. They feature food and drink specials throughout the week like 10 wings for $6 on Mondays or $6 margaritas on Tuesdays. Stay up to date with their daily specials and upcoming live music on their Facebook page.
Chris Hogberg
Food and cooking has been a great travel buddy for Chris, finally taking root in Jackson. Originally from Seattle, Chris enjoys rainy walks to get coffee, cold dark beers, and cozying up in a warm restaurant kitchen. He has a background in marketing but has spent most of his days working in fine dining behind the line. Now you can find him selling hummus, perusing the farmers markets, or mountain biking behind his Aussie Shephard, Zephyr.
Après of the Week: Idaho Action – Jackson Hole Restaurants (dishingjh.com)