A Skier's Guide to Grand Targhee, Wyoming
January 14, 2019
Grand Targhee Resort is the powder skier's mountain where consistent storms drop over 500″ of snow per year. Located on the western slope of the Tetons, our base elevation of 7,850′ keeps us covered top-to-bottom from opening day to closing weekend. Whether you're looking for the perfectly gladed slopes of Blackfoot, the steeps of Peaked, immaculate groomers on Dreamcatcher and Sacajawea, or even a private cat skiing adventure, we've got something for you. Entering our 50th season, we remain a relatively uncrowded mountain with genuine folks, western charm, and the always friendly "Targhee Vibe." Come see us this winter!
Where to stay:
We offer slopeside accommodations as well as spacious townhomes, condominiums, and vacation properties in nearby Teton Valley.
A better option than slope side?

How about Teton Teepee Lodge located just 6 miles away in Alta, Wyoming.
Close enough to the resort to beat the lines and still make first chair for those unforgettable fresh tracks, and just across the Idaho state line from all of Teton Valley's best après and dining spots.

Teton Teepee Lodge
440 W Alta Ski Hill Rd
Alta, WY 83414

For more information, or to book your stay, call or visit us on the web:
Getting here:
Jackson and Idaho Falls are the closest airports with shuttle service available.
Season highlights:
12/31/2018 – New Year's Eve Torchlight Parade, Fireworks, and Live Music
1/11 – 13/2019 Knowledge is Powder Off Trail Camp
2/9-10/2019- IFSA North American Junior Freeskiing regional event.
4/6/2019 – Annual Cardboard Box Derby
4/13/2019 – Annual Pond Skim
Best weekend to visit:
Any weekend in March. Great snow, unique events, après festivities, and more… "If you're staying on the mountain: Check in at the front desk, meet Willie the resort mascot, drop your gear off at your room and head down to the Branding Iron Grill for fresh, locally sourced fare. Pair your meal with a handcrafted cocktail, northwest wine, or local brew. Tuck-in early and prepare for tomorrow's big day on the hill.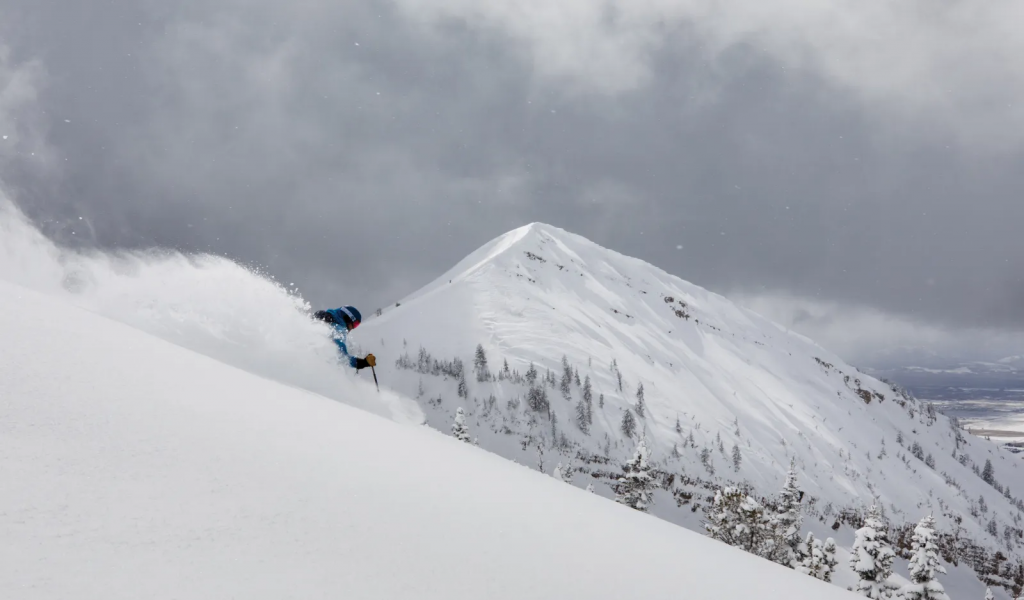 Weekend itinerary:
Friday:
If you're staying in Driggs/Teton Valley: Check out Tatanka Tavern in the Colter Building above the Habitat outdoor retail shop. Their Neapolitan inspired pizzas and tasty beer and wine selection will leave you feeling satisfied and ready for the tomorrow. Looking for a nightcap? Stop on by the Royal Wolf for a cocktail and mix it up with the locals.
Saturday:
Start your morning at Snorkels coffee shop for a caffeine injection and fuel up for the day with a BIG breakfast burrito. Once your caloric cravings are satiated, head over to Dreamcatcher and ski south towards Peaked Mountain. On a clear day, you'll have amazing views of the Grand Teton, perfect for that group photo opp. On a stormy day, you'll have a dreamy powder run down one of the many gladed slopes that funnel back to the Teton Vista Traverse. If Fred's mountain is getting tracked out, head over to Blackfoot and ski the perfectly pitched Raven Wood. When you're ready to call it a day, loosen those boots and relax at the famous Trap Bar and Grill.
Sunday:
What, it snowed a foot overnight!? Grab a coffee and energy bar from the General Store and proceed straight to the lifts. Drop into the always reliable Sacajawea where a mix of trees, glades, and natural features await exploration. Get four or five runs here and then tackle the steeps of Das Boat as you make your way back to the base area. Stop in at Wild Bill's Grill and fuel up because you're hiking Mary's next. Once you hit the top of Dreamcatcher follow the Teton Vista Traverse to Mary's cutoff. Here it's time to shoulder those skis and enjoy the rhythm of the bootpack. Savor your well-earned descent as each turn becomes progressively deeper. Another lap? Why not?