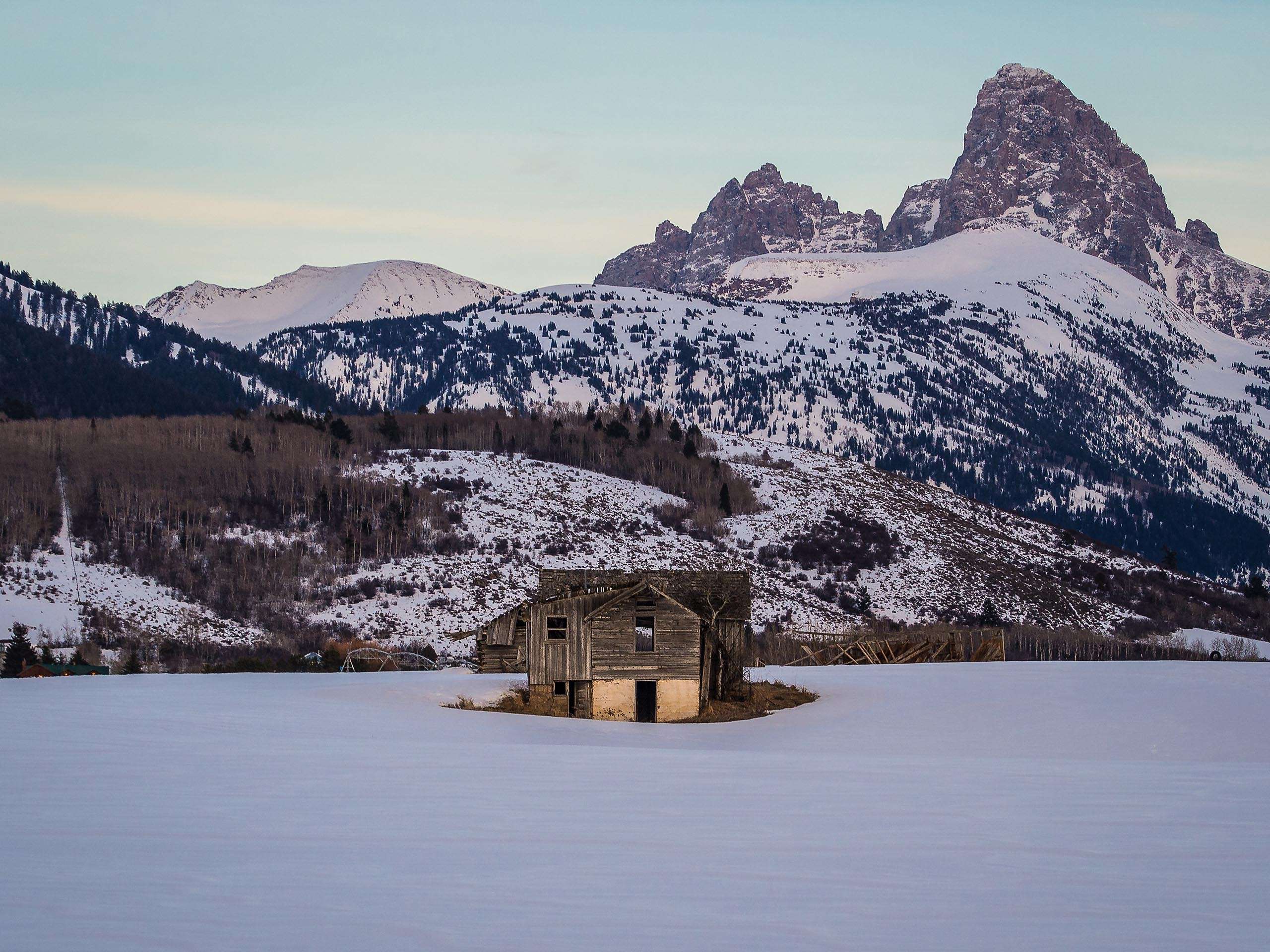 Residents of Tiny Wyoming Town Enjoy Isolation
By Deseret News
Mar 2, 1992, 12:00am MDT
"Where in the world is Alta, Wyoming?" a map in the town's schoolhouse hallway asks.
Although the question was meant for Alta's 62 grade-schoolers to ponder, the poster symbolically reflects what the Teton County town's adults have been trying to figure for years."Alta isn't part of the United States," joked lifelong Alta farmer Al Kaufman. "We're in that other country, and we don't even know what that is."
"It's the Liechtenstein of America," said 20-year Alta resident Squeak Melehes, referring to the minute country in Europe. "We don't know if anyone wants us here or not."
Bill Hunt, principal of the Alta School, said, "There is a running joke that Alta, Wyoming, is somewhere between Jackson and the Pacific Ocean."
Nestled in the skirts of the western side of the Teton mountain range, Alta has long suffered somewhat of an identity crisis as the lone Wyoming town in Idaho's Teton Valley.
"The only way you can get to Alta through Wyoming is by a pair of skis or by horse," Alta resident John Brons said. "Otherwise you have to go through Idaho."
A 45-mile drive from Jackson, its nearest Wyoming neighbor, Alta shares taxes, school boards, governments and the Grand Teton with Jackson Hole, but its isolation from the rest of the county forces it to share other necessities, such as upper-level schools, post offices, fire departments and gas stations, with Driggs, Idaho, located five miles across the state line.
"We feel very fortunate that we are connected to Jackson politically because of its progressive politics," said John Borstelmann, a real estate agent who moved to Alta in the late 1970s. "But we are culturally and physically connected to Driggs, Idaho."
Rather than letting Teton County, Wyo., ignore them or letting Teton Valley Idaho, dictate their culture, the 270 residents find they can pick and choose the best of both states. By doing so, Alta Wyomingites are creating for themselves a unique identity that doesn't have to stand on Jackson Hole's boom growth or on Teton Valley's agricultural heritage.
Alta's town center rests on a hill, where the reddish-brown schoolhouse topped by a bell tower shares a parking lot with the local LDS church and a volunteer fire department garage, which – now unnecessary due to sharing Driggs' fire services – is blocked by snow.
Throughout most of the day, visitors see the tranquility of Alta that attracted many of the residents. The rural town is relatively free of cars – parked or moving – and is void of movement except for a few birds and glistening snowmelt.
The tranquility is broken only three times a day: at noon as children swing in the schoolyard during recess, and during opening and closing hours at the Grand Targhee resort, when streams of cars filled with skiers round the S-curve around the schools' hill, passing through without really noticing Alta.
But visitors can continue ignoring the community, some residents say, because Alta has been discovered enough.
"I love the isolation, but they're taking it away from us," said Al Kaufman's wife, Phyllis. "This is a beautiful place, and people have discovered it. They want it, they want it their way, and that isn't small."
Alta began as a farming community settled by Mormon families like Al Kaufman's Swiss family, which wanted both its religion and the next best thing to the Swiss Alps, the Tetons. Since then, the town has grown to a diverse community filled with skiers, environmentalists, young families and retired folks. Most residents, about 80 percent, are still Mormon, said Hunt, who is also bishop of the LDS church. But farming has almost disappeared.
Just a few farmers and ranchers, like the Kaufmans' sons, are left to make a difficult living off land that would pay more if it were sold for development.
Al Kaufman sat in his living room on his 320-acre farm in north Alta and gestured east toward a housing subdivision.
"They clearcut all the quaking aspens to develop, and now they are planting the quakers back again," he said. "So we don't know what kind of a rat race we're in."
As has its Teton County sister communities in Jackson Hole, Alta has felt pangs of residual ski area growth from the Jackson Hole resorts and its own growth at the Targhee resort. Melehes, who has watched the town's changes from his lodge business, the Teton Tepee, said that for years, he noticed one new home a year in his community.
"There were 11 last year," he said.
The number of schoolchildren has grown from 23 students 13 years ago, when Hunt first came to Alta, to numbers consistently in the high 50s and 60s for four years.
orstelmann said he has seen early signs of a ski town real estate speculation frenzy as well as an interest in vacation homes.
Those problems wouldn't sound too off-the-wall for Jackson residents, but for some Alta Wyomingites they are to be avoided at all costs.
"In many ways, it is very much like what the rest of Teton County was 20 or 25 years ago, and I hope we can keep some of that," Borstelmann said.
Hunt said, "When you drive from Jackson to Alta, it's like turning back the hands of time. It's an old-fashioned, old-quality place to live.
"My kids enjoy a lifestyle they couldn't get anywhere else."
Melehes agreed that Alta's small town feel was important.
If the Targhee resort were to grow extensively, which he was doubtful it would, "it would destroy Alta and I would leave."
RESIDENTS OF TINY WYOMING TOWN ENJOY ISOLATION – Deseret News